Dogs in Love (Rom Com)
DOGS IN LOVE
GENRE: Feature Film, PG13 - Romantic Comedy & Buddy Movie
TONE: Wedding Crashers meets A Dog's Purpose
THEME: Everyone deserves a second chance at love, humans and canines alike.
BUDGET: $1- 3 M
Dogs in Love is a buddy movie and a romantic comedy about a blind man and his canine companion who help one another find their heart's desires. The script celebrates the profound role that dogs play in our lives and has a similar sensibility to movies like A Dog's Purpose or Must Love Dogs or even, Homeward Bound.
It appeals to both a family and adult demographic, especially Baby Boomers who are looking for a second chance at love and a movie that they can share with their children and/or grandchildren.
The theme takes a new spin on the old cliche, 'Love can set you free' as the characters are inspired to set themselves free and confront their own challenges, instead of expecting love (or a relationship) to save them and set them free.
LOGLINE:
An interracial Rom Com about a lonely and gifted blind man (he can hear/speak on a dog's frequency) and his canine companion who both fall in love at 'first sniff' and help each other find their true loves, aided by their outspoken, African American LYFT driver and some four-legged friends, but impeded by his blindness, his fears, his past, and her ex-boyfriend who tries to derail their relationship and undermine her confidence. Love prevails.
OPENING SCENE: Bo wrestles with a chew toy, angst-ridden that he'll get snipped before he has the chance to fall in love and have a family. Oliver's next patients arrive, and Bo falls in love with a Sheepadoodle named Winnie who's not interested in him.
INCITING INCIDENT: When Oliver and Bo visit Oliver's mother, Magda (70+) in the hospital for her last chemotherapy treatment, they encounter, Ms. Lavender (40+) in the elevator. Oliver is instantly smitten with her scent and says something to her, but she doesn't respond because she's deaf. His mother then announces that she's leaving for California and will be out of communication with him so he can learn to function without her. She has decided to be 'pretend dead' so he can let someone else get close to him to fall in love. The only other person who is close to him is his driver, Nikki (44) a struggling actress with a dark past, a bright spirit, and a quirky sense of humor.
BRIEF SYNOPSIS: As they drop off Oliver's mother at the airport, her abrupt absence is almost as daunting as his blindness. Nikki drives them to the Mutt Strutt, a dog festival in Chicago's Lincoln Park so Bo can search for clues to help them find Winnie. On the way, Oliver asks Nikki to describe the day to him. She uses tastes and sounds to illuminate all that he can't see, but can't seem to accurately describe the sky with its beauty and expansiveness. It's the feeling of hope or love or waking up and being happy to be alive, knowing that everything is going to be okay. Oliver is moved.
At the Mutt Strutt, they meet a cast of canine and human characters, most importantly Bubbles, an exuberant Golden Retriever who falls for Bo a first sniff. They also run into her former, married boyfriend, Martin (50+) who has followed her to Chicago from Detroit. He tries to win her back and derail her acting dreams and new found freedom with the lure of financial security and their steamy past together. Nikki has no home of her own, but lives from job to job as she dog sits for some of the city's finest canines and their owners. She is loved, determined to become an actress, and occasionally a little homeless.
Bubbles leads them to Winnie who confesses to Bo that she's gay and romantically interested in Bubbles instead of him, but Bubbles isn't interested in Winnie, especially now that she's falling for Bo. Dogs in love is as complicated as humans in love. Bo is crushed, but proposes a new love quest - help them find Ms. Lavender for Oliver. They solicit Nikki's help and the five of them join forces.
During a trip to the upscale dog spa, Dogphoria they relax, reconnect, and reveal some of their true feelings while discovering enough clues that lead them to Ms. Lavender. Nikki helps Oliver maneuver through their communication options with the use of technology. She helps him connect with Ms. Lavender, even though she loves him.
Meanwhile, Nikki's life takes a few unexpected turns as she lands her first role as the witch in an outdoor children's theatre production of Rapunzel. During a moment of weakness and desperation, she spends a night with Martin. Oliver communicates with Ms. Lavender and is freaked out that he's going to meet her. He calls Nikki, but she doesn't answer.
Nikki helps him prepare for his date, helps him buy new clothes, groceries, and lets him test drive some new recipes on her. As they're cooking, she tries to teach him to dance. He surprises her with some expert moves to a Stevie Wonder song and confesses that he hasn't always been blind. He tells her about the tragic car accident that took his sight and the life of his fiancé.
"So you do know what the sky looks like," she exclaims to him.
"Now I know what the sky looks like to you," he replies.
She references the difference in the color of their skins and all the cultural implications that come with it, but he responds that he only cares about the color of her heart. "
What color is that?" she inquires.
"Kind."
His first and only date with Ms. Lavender is a disaster. He learns that she's separated from her husband and desperate to get pregnant before it's too late. When he finally asks her to dance, she freaks out and leaves immediately. Asking a deaf woman to dance wasn't the best dating advice. He calls Nikki to report the bad news and laments that he misses his mom. Nikki reassures him that Magda is well, knows all about his dating adventures, and isn't 'pretend' dead to her.
Nikki and Oliver find a new friendship that has room to grow into a romance. The day of her first performance, Martin visits her and begs her to leave the country with him. He has a lot of money stashed abroad, but must leave immediately. At the same time, Bo succumbs to a salami overdose and collapses, terrifying Oliver because now he feels completely alone.
At the emergency animal hospital while Bo is getting his stomach pumped, Bubbles shows up with her owners and confesses to Oliver her deep and undeniable love for Bo. She references Nikki's love for him. Oliver realizes the feelings he has for Nikki that he has kept locked up in his heart and isolated life.
During the performance, Nikki rewrites the fairytale of Raunzel and encourages the audience to 'free themselves' from whatever prison they have been locked in because each person holds the key. At that moment, she forever frees herself from Martin. He finally gets it and leaves, knowing that he'll never see her again because he has to flee the country for personal/financial reasons.
Oliver arrives with Bo and Bubbles in time to experience her unconventional performance and the audience's unexpected participation. They tell him that his mom is in the audience, which is the gift that Nikki alluded to earlier. She's no longer pretend dead and neither is his heart.
After the performance, Oliver has an emotional moment with Nikki and explains that he can't set himself free from his blindness, but he can let the sun shine in. Nikki, you're my sky, my hope, my love. You give me that feeling of waking up happy to be alive, knowing that everything's going to be okay. They kiss.
Six months later, Nikki and Oliver get married in the park. He walks down the aisle with Bo and his mom by his side. Just before Nikki walks down the aisle with Bubbles, her flower girls prance around rambunctiously. They're the adorable puppies from the union of Bubbles and Bo.
Pearls (Family Drama)
PEARLS
GENRE: Feature Film, PG13 - Family Drama with a young, female heroine
TONE: Dreamer meets The Florida Project
THEME: Your imagination can save you from despair and help you face any challenges throughout your lifetime.
This story reverberates with magical realism and celebrates relationships, illuminating how essential they are to the human spirit, especially your relationship with yourself as Pearl creates life-altering relationships with her family, her friends, and her future selves.
LOGLINE: Determine and precocious Pearl (9) discovers that she can see fifteen minutes into the future after her father is taken into custody to testify at a mobster's trial. Pearl conjures Future Self (part imaginary friend/part prophetic messenger) to help her find a way to free her father, which leads to a trip to the racetrack to win enough money to pay off his debts, but a recurring dream of a dying old woman reveals the consequences and how far her gift stretches into her own future.
OPENING SEQUENCE: While riding in a car on the highway, images blur by PEARL (9, adorable and fierce) through half-opened eyes in a dream-like sequence, intercut with quick images of a life unraveling both forward and backward from ages nine to ninety-nine. Pearl narrates the 'bigger picture' of her life, beginning with the words, I am.
She continues narrating in the next scene as she visits Chicago's Lincoln Park zoo with her father THEO (40+ unemployed and charismatic) one spring day, and then waits anxiously for him to pick her up after school. She understands that something really horrible happened because he would never forget her, his precious Pearl.
The previous month unfolds with her father's decline to the point of his disappearance. Theo and Pearl take the train to the opening day at the racetrack. They win a little from her twenty dollars, then lose it all. They meet the owner, MYRON (60+, a polished gangster) who invites Theo to an exclusive poker game.
Theo sneaks out that night and wins big. They need the money, but he promises his wife, SADIE (38, pragmatic and ambitious ) that he'll stop gambling. He doesn't. His winning streak doesn't last and he loses big. Financially beholden to Myron, he's forced to launder money for the mob to pay back his debt. The Feds take him into custody to become a witness against the mob. He says nothing at all in order to protect his family.
INCITING INCIDENT: Pearl is devastated when Theo goes 'missing' and can't sleep. She snuggles up in his clothes in his closet, which triggers a recurring dream of an old, dying woman surrounded by women of all ages who calls out for her. Pearl runs from her and through her apartment searching frantically for her father.
She sees the back of Theo on a balcony framed by a blue sky, just out of her reach behind heavy, sliding glass doors. She wakes up before she can finish the dream and is nudged awake by FUTURE SELF, a reverberating apparition of herself in the future.
At first, Pearl is confused and stunned by Future Self, but soon utilizes her in various ways, such as, getting the answers to a math quiz or helping her cross a busy intersection. All she wants is for Future Self to tell her when she's going to see her dad again. Her teacher/mentor, MS. STELLA teaches her to meditate and helps her stretch her imagination into new realms.
Pearl goes home after school with her best friend, MARTA (Latina, artistic, loyal) who is extremely poor and remarkably industrious. They empty garbage for taco trucks in exchange for food. Marta takes Pearl on adventures in the city with her mother's subway pass. They go to the Humane Society to play with the puppies, which was her favorite thing to do with her dad. Pearl's mother tracks her on her cell phone's GPS. Pearl has to go to the after school program instead of Marta's house and must deal with the class bully, BUZZ who taunts her.
In an attempt to help her father, Pearl and Marta sneak away after school (without the phone) and take the train to the racetrack in search of Myron. Pearl discovers that Future Self can accurately predict the winners of the races. She confronts Myron. He's intimidating, but also impressed by her courage. He tips her off that her dad truly didn't know what was in the brief cases.
Future Self helps her understand the ramifications of this information, which in turn helps free Theo after he successfully passes a lie detector test.
Future Self instigates a fight between Pearl and the class bully, which gets her expelled. School policy dictates that she must spend three days under parental supervision. To her great surprise and delight, Theo has just been released and waits for her in the principal's office with Sadie. Their reunion is emotional. Pearl shares her secret with him. They return to the racetrack, so she can prove to Theo that Future Self exists and can predict the future. They win a lot of money and promise not to tell mom.
Sadie discovers the stash of money under Pearl's bed and accompanies them to the zoo the next day. She confronts them. Theo admits it and apologizes. Sadie is so furious that she asks him to leave. Pearl confesses about Future Self and pleads with her mother to let her prove it (This isn't my lying face). Sadie finally agrees to go to the racetrack, but for only one race. Pearl panics and can't find Future Self, until Theo reassures her that both he and Future Self will always be there for her.
Future Self returns, they bet, win, and celebrate. Sadie gets swept up in the excitement. They bet until they win back all the money that Theo owes Myron, which Pearl carries in her school backpack.
All that catapulting between the present and future so quickly takes its toll on Pearl and she gets dizzy and sick. Theo makes them stop and tells Pearl that this is all her money, but it's the only time she's ever going to use her gift for financial gain. He loves her too much to let her miss her own life. He explains that life is only in the present moment. I want you to have a lifetime of beautiful moments that you can string together like a strand of Pearls.
Future Self pops up one more time before they leave the racetrack and reveals a situation that has her family in danger. Pearl pretends to go to the bathroom (with her backpack) and makes a bee-line for Myron's private office. She enters uninvited, dumps the money out, and 'buys' back her father's freedom. Amazed at her moxie, Myron wants to know how she did it. She won't tell him, but promises to never come back to the racetrack again. They shake on it.
Her frantic parents see her running toward them with the empty backpack on her shoulders. She runs into Theo's arms. Without saying a word, he knows. They both cry, finally free to be together as a family.
Back in the car, Pearl falls asleep on the way home, harkening back to the opening images. The dream finally plays out in its entirety and reveals that the dying old woman is her in the future and that all the women in the room are versions of her future selves. This moment connects Pearl to her entire life in one instant as her nine-year-old self flashes forward and her ninety-nine-year-old self flash backward.
In the dream, the old woman takes her last breath and transforms to energy. All the women transform to energy and infuse the little one with their essence and the power of their life lessons. She runs to the balcony and into Theo's arms with a lifetime of love and experiences.
Both the dream Theo and the present day Theo ask her simultaneously, Are you with me, Pearl? We're almost home.
The dream Pearl (99) and the present day, nine-year-old Pearl respond in unison, I am.
Eg & the Elephants (Drama)
GENRE: Family Drama and Adventure, PG 13
TONE: Free Willy meets The Green Book
THEME: Reuniting an interracial family and reuniting (or uniting) a racially divided country is the only way to move forward — for this boy's life and for everyone.
Eg and the Elephants revolves around two stories of reunification between two sister elephants who were unjustly separated and between the eleven-year-old protagonist's biological grandparents, an unmarried, interracial couple who were unjustly separated in the seventies when his father was a young child.
Similar to a story like The Green Book, which celebrates overcoming this behemoth racial divide in our country, Eg focuses on a younger audience while still speaking to the older generations. Lasting change happens when more than one generation is inspired.
Logline: Awkward and adventurous Eg (11) uses his gift as an 'elephant whisperer' to rescue and reunite two sister elephants after they are separated on their way to the elephant sanctuary in Tennessee from their former home at Chicago's Lincoln Park Zoo. He's the only one who 'hears' the impending doom of one of the elephants who has been kidnapped and earmarked for death at an evil billionaire's birthday safari near the sanctuary. With his uncanny connection to the elephants, he's her only hope for survival.
The subplot revolves around reuniting another family, his own as he uncovers a family secret about his grandparents interracial romance that was unjustly torn about when his father was only five.
Eg masterminds a trip to Tennessee with his father to allegedly visit the elephant sanctuary, but is really on a quest to free the captive elephant and to meet his estranged, African American grandfather.
The story takes place in the present day, in the past (1970s) when his grandparents first met on the commune and his father was born, and in the distant past from many generations ago in Africa where his gift as an elephant whisperer first began and is revealed to him through his dreams.
With the help of his grandfather, they rescue the elephant and reunite her with her sister, overcoming great peril and with a lot of ingenious twists and turns.
To express his love and gratitude, he orchestrates a reunion between his grandfather with his grandmother, a great love that was senselessly torn apart decades ago due to racial injustice.
Chasing Time (Drama Supernatural/Historical)
GENRE: Drama (Rated R) own, Love Story with elements of Supernatural and Historical (Renaissance, Italy)
TONE: The Age of Adeline meets Benjamin Button (Under the Tuscan Sun)
THEME: Chasing Time explores the nature of artistic passion, what drives us to create art? The answer lies in our consciousness of our mortality - this dance with life will not last forever and as human beings, we're aware of our own impending death.
By truly embracing that fact, we fuel our passion to celebrate life and to leave our unique imprint in the form of art. But what if we could live indefinitely? If Michelangelo were offered the chance to extend his life centuries into the future, would the world have 500 more years of his artwork?
In this script, Michelangelo makes a cameo and is given the chance to take an immortality potion that was rumored to have been discovered during the Renaissance by a monk named, Basil Valentine. He turns it down because he's convinced that if he knew his life wasn't going to end, he'd lose his inner passion to create art.
LOGLINE: A gifted American artist (35) gets accepted to the exclusive Medici Artists colony in Italy where she discovers an immortality potion that has kept the patron alive since the late 1400s. As she unravels her connection to him (an original Medici) and to some of the greatest artists and scientists of the Renaissance, she must decide his fate and the fate of the immortality elixir in order to save humanity and to preserve the true nature of artistic passion.
She falls in love with a man who triggers a distant memory of their previous lifetimes together also during the Renaissance, revealing her role and her responsibility for the fate of the patron, the others who have been taking it, and the potion itself. As the keeper of this distorted 'Fountain of Youth', she has the fate of humankind in her hands.
ISABELLA PIACENZA (35) comes from a long line of famous artists, dating back to the Renaissance. As the only child of a single, immigrant Italian mother, she knows very little about her ancestry until she goes to Italy after her mother dies to spread her ashes in the small town where she was born. Her journey takes her to Florence where she meets with the mysterious and elegant, LA SIGNORA, (70+). They instantly have an uncanny bond. She shows Isabella the city and the timeless art of the Renaissance, which reverberates with an other-worldly, deja vu quality. Isabella studies at an artists' workshop with the infamous, LO FREDO (70+) and is soon chosen to attend the exclusive Medici Artists' Colony, tucked away in Tuscany.
The patron of the Medici Artists colony, BRUNO MEDICI secretly watches Isabella and La Signora from his secluded villa through hidden cameras that he has strategically placed throughout Florence. He first appears as an old man until he 'transforms' with an apparatus that pumps a metallic liquid into his veins and reverts his body to a much younger state. He has been addicted to this immortality elixir since the Renaissance.
While in FLorence, Isabella meets MICHAEL DONATI (40), a New York art dealer with Italian ancestry, and they fall timelessly in love. They each experience glimpses of a previous lifetime together when they were first in love during the Renaissance. Bruno separates them immediately and brings Isabella to the Medici colony.
The streets of Florence are filled with magic and mystery. The lovers are unknowingly pursued by CARLO PIAGENTINI, (40, street artist) who is on a mission to discover the legend of Basil Valentine, a fourteen century monk who created an immortality potion. His deceased parents spent their lives searching for it, and he suspects that it caused their untimely deaths. He wants the truth, the potion, and revenge for their deaths.
Isabella flourishes at the Medici Artists colony. Bruno and Isabella become close. She discovers her ancestral ties to him and to other great artists and scientists of the Renaissance. She inadvertently sees him take the immortality potion and witnesses his transformation. He tells her the truth, that he has been alive since the Renaissance and longs to set his soul free. He believes that she's the incarnation of his only daughter with his great love, SOFIA and that only she can set him free because of the depth of the connection in their souls.
At her farewell party as she's leaving the Medici Artists' Colony, Michael, Carlo, and La Signora celebrate with them. She learns that La Signora is really Bruno's beloved, Sofia who has also been alive over 500 years. Because of her ancestral and spiritual ties to them, she is the only person who can "release" them. As she says her final goodbyes, they ask her to open the window, which she realizes will set the curtains and the room on fire.
Before she leaves them, she learns that Sofia is really Basil Valentine. In the end, she reunites with Michael, destroys the immortality potion, and ensures that the passion to create great art will survive inside the human condition because it is born out of the urgency to chase your own time here on earth.
AWARDS:
Finalist, Best Unproduced Scripts, Milan Int'll Film Festival 2015
Semi-Finalist, ISA FastTrack, 2015
Imagining Audrey (Drama, Character-driven/Soft Sci Fi)
GENRE: Drama (Soft Sci Fi)
TONE: Sliding Doors meets Eternal Sunshine of the Spotless Mind
THEME: Part of the human condition is to question our lives and our choices. This script illuminates the question that many people have asked themselves, What if I made a difference decision, would my life be radically different or would some things remain the same? It's the classic Fate vs. freewill exploration with a mystical and environmental twist.
AWARDS: PAGE Awards - Quarter Finalist, 2015 & Stage 32 - Semi-finalist 2015
LOG LINE: An indecisive and endearing woman in her mid-twenties unknowingly becomes part of a cosmic experiment that causes her life to split into three different directions based on three different decisions she makes. Twelve years later, her three parallel worlds collide and her three "selves" must figure out which one of them gets the future or all three will perish.
SYNOPSIS: Imagining Audrey is more drama than Sci-Fi, though there is an element that requires a 'leap' in imagination as the cosmic experiment allows Audrey to live out more than one version of her life to see if her soul can evolve exponentially faster by doing so. Though the choices each Audrey makes are grounded and aligned with elements of her personality (or expressions of her different Archetypes), her three lives unravel in very different directions with some impressive overlapping in each incarnation.
AUDREY FRANKEL (26) grew up in love with her childhood friend, HUGH GARLAND whose parents were best friends with her parents. After a brief romance in their early twenties, they split up when Hugh leaves for medical school. Instead of going with him and eventually becoming his wife as all family members have anticipated, Audrey opts out of her predictable life path to 'find herself' instead. She's still searching for her true self several years later when she learns that Hugh is marrying someone else. This encounter catapults her on a journey to take risks, discover new aspects of herself, and to follow a new path... or three paths!
Audrey seeks counseling from a hypnotherapist, KAREN ROBBINS (54) who manages to place her into a superconscious trance, one where she can access her ethereal essence. She has a mystical experience where AUDREY'S SOUL emerges and reveals an experiment that the two of them signed up for during their 'before life' experience together, which will help them discover if more than one version of a single lifetime will evolve the soul faster. This is important to know since the earth is rapidly decaying and time is running out to evolve souls on earth.
Soon after, Audrey's life splits into three different incarnations. She has no consciousness about it, but Karen meets with them on a weekly basis and works with all three Audreys as she witnesses their different lives unfold. They all have infertility problems and all end up with the same interracial child that she didn't give birth to, but is clearly her own son.
In one incarnation, Audrey becomes AUDI is a lesbian, lawyer and social activist who convinces her partner and best friend, GABBY to have a baby for them, an interracial boy (TRACE). Each incarnation, Audrey ends up with the same child who comes to her through very different ways since she's infertile in each life.
In another incarnation, Audrey becomes DREY a wealthy socialite with an unfaithful, older, French husband. His supermodel mistress has a baby and Drey ultimately raises their love child, ARMAND after the two of them are tragically killed in a car accident.
Audrey also becomes FRANKIE, a drug addict, photographer, and free spirit. She explores her wild side and has some substance issues, but is all heart and ends up raising her friends' child, ZAP when his father goes to prison for dealing and his mother (a drug addict) drops him off with her after Frankie gets sober.
Even with their very different lives, all three Audreys share some common destiny: all are photographers, all are still in love with Hugh, and all have the same son who she didn't give birth to, but is solely dependent on her. Each incarnation of Audrey confronts her life, her mistakes, and finds her humanity through forgiveness and compassion. Their futures resolve in an unexpected way with a profound sense of unity, personal growth, and inner peace.
Each Audrey has a weekly appointment with Karen at the same time and learn about the tragic death of her only daughter, JULIET who died at age five in a car accident. Karen became a hypnotherapist to help others confront their grief and indecision, which is often rooted in a spiritual experience or reason.
When Karen has an unexpected heart attack and misses their weekly appointments, the three Audreys converge at her office and are forced to confront each other and 'arm-wrestle' for their future. They are shocked to learn of one another's existence and even more shocked when they start to 'disappear' as their collective energies weaken when in such close proximity to each other. The experiment is ending.
After arguing, laughing, and debating, the three Audreys arrive at a place of forgiveness and redemption. The three Audreys put themselves in a simultaneous superconscious trance with the hope of finding answers and connecting on a different level.
A new, 'merged' compilation version of Audrey (38) wakes up in their place. This new Audrey has the same interracial son as the three Audreys, she's married to Hugh (his second marriage), is also a photographer, and wakes up on the day of her big opening exhibit at her best friend, Gabby's art gallery. The only problem is, she can't remember anything from the past twelve years.
This new Audrey confides in Hugh who thinks her memory lapse might be due to the in-vitro fertility hormones or early dementia. Hugh takes her around the city to jog her memory. This life overlaps some of her other lives and the scenes reverberate with an inarticulate, DeJa Vu experience.
At the opening of her photography exhibit at Gabby's gallery, all of the photographs that she has taken as the other Audreys line the walls, visually reaffirming that the three lives actually existed and are nowmerged. Nothing was lost except her memory of each one.
These photos celebrate all the moment from her previous incarnations, imprinting the joy and the learning that accompanied them. While this new Audrey doesn't remember taking them, she connects with them as they come to life for an instant, re-inserting themselves in the fabric of her past. Even though she's uneasy that she can't remember the past twelve years, she finds inner peace, knowing that this is her 'real' life and she's so grateful for it.
In the final scene, Audrey and Hugh are at Karen's graveside burial. Audrey looks up at the sky. Though she can't see Karen's spirit, she senses her presence. There's an interchange (voice overs) between Karen's Soul and Audrey's Soul that reveals the outcome of the experiment. The energy and the urgency of knowing that you only have one life to live each time you're on earth is the only way to evolve the soul. It's the moment-to-moment experience that evolves our souls.
In the final moment, Karen's soul receives the ultimate gift. This 'being' who has been imagining Audrey all along was really the soul of her deceased daughter, Juliet. Mother and daughter are reunited in their souls on an energetic plane and Audrey and Hugh are reunited in the present moment. Audrey's sense of joy and peace comes from reweaving all the disparate selves not one, imperfect human being as she learns to live deeply in each moment.
Harmony (Coming of Age/Supernatural Adventure)
GENRE: Coming of Age Drama & Supernatural Adventure (Feature PG13)
TONE: Wonder Woman meets Brave
THEME: Harmony's sole purpose is to save the planet from destruction. It's also about trust and falling in love for the first time.
Inspired by Greek Mythology and Native American Indian folklore, this coming-of-age adventure drama with a supernatural twist (PG13) follows a young American Indian woman who takes a courageous journey to rebalance and rescue the planet. I actually wrote this script for the first time many years ago, before the current research illuminated our dire circumstances and the actual state of the earth's health.
It appeals to a broad audience and will hopefully resonate with younger adults and teenagers who truly hold the future of our planet in their hands.
LOG LINE: A strong and determined, American Indian teenage girl discovers the essence of the earth's elements (water, air, earth, and fire) in four, egg-shaped phenomenon, which she removes from their sacred place in the mountains to share with her blind grandmother, who's a shaman woman. When the fire phenomenon is stolen by the evil ruler of the Underworld, she must journey there to take it back and save the planet and mankind from destruction.
Harmony and her grandmother, Spider live together on a remote section of a reservation near the ethereal dreamscapes of White Sands National Park, adjacent to the majestic Guadalupe Mountains, and close to an entrance to the mysterious and miraculous, Carlsbad Caverns. The movie opens as three of the four Sensations (earth, air, and water) are being formed from their elements and condensed into a powerful phenomenon the size of an egg. At the same time, Harmony brings Spider a fresh, white egg, which she holds during her morning meditation and chants.
The Red/Fire egg is formed later while Spider burnishes her "thrown" pots in an outdoor bonfire, which gets out of control. Though she can't see its height, her Shamanic powers alert her that something profound is happening. Harmony returns home, rides her horse into the mountains, and discovers the four phenomenon, tucked away in a burnished black bowl. She holds each element and feels its power. Blue/Water is healing. Green/Earth has the power to grow and rumbles the ground. Yellow/Air lifts her up with the wind. She cannot even touch Red/Fire. She takes these four elements in their perfect black bowl and rides back down to share them with Spider.
Spider is in awe and explains the American Indian legend about the God of the Sky (Yebitsai) who comes down to rebalance the earth's essential elements when the planet is in trouble. She implores Harmony to return them to their sacred spot immediately. Before Harmony can get them safely back to the mountain, the Red/Fire is stolen by Hades, the Ruler of the Underworld and the bowl gets damaged. She meets Yebitsai who tells her she must retrieve Fire within the next two days.
Harmony sets off on a harrowing journey accompanied by her admirer, Adam, the high school quarterback with a heart who's intent on capturing her heart as well.
As they discover new depths of the earth in this stunning and surprising adventure, they learn that Hades is all about greed and power and has a wicked sense of humor. With the Red, he can destroy the world. The future of the planet and of mankind is in her hands.
The entrance to the cave that leads to the Underworld swarms with bats. Once inside, they're confronted with challenges such as newly dead beings who try to steal their bodies, unexpected explosions, a river of slime, unyielding quicksand, impenetrable sharp rocks, and a variety of other hazards. They managed to navigate the terrain, but barely.
Meanwhile, Spider has agreed to go to the clinic so she can communicate with the "newly dead" spirits and asks them to watch over Harmony and Adam. Spider trades places with one of the spirits when she learns that they're stuck in the quicksand. She drops her cane within reach, so Adam can pull them out with it. Before they left for the Underworld, Spider warned them not to leave anything behind or risk getting sucked back down there for eternity.
Harmony and Adam finally meet Hades. It doesn't go well, though his dark comedy is entertaining. The only way to transport the Red/Fire is in the bowl, surrounded by the other three elements, which he wants in his possession. Instead of killing them, he instructs them to bring those to him.
Harmony gets a powerful crystal of sunlight from Yebitsai, which hangs around her neck. Adam gets a pouch of seeds from Spider. Harmony takes the other three elements in their cracked bowl without Yebitsai's permission. It's her only chance to save the world. Before she leaves for the Underworld, she and Spider "throw" a bowl that's similar to the original one.
Harmony sets off alone with the three elements in their new bowl. Adam follows right behind, unbeknownst to her. They meet up on their next journey to the Underworld and use the powers of the Blue, Yellow, and Green at various times to get them out of a jam. Hades is delighted.
They confront Hades once more. He overpowers them and gets possession of the other elements. He shows her on the monitor the chaos that will become of the planet. The crystal of sunlight blinds him momentarily, and she escapes. She unties Adam from the roasting pit as Hades and his monster, Cerebus are about to kill them. Adam uses the seeds and the Green/Earth element to create a shooting stalk, which transports them out of there.. except, They never retrieved Spider's cane.
Harmony, Adam, and Spider meet Yebitsai on the mountain before his departure. The new bowl is too big, so Spider adds her white egg to create balance. Yebitsai agrees and takes her in his arms. As he's about to leave, Hades appears for one last battle. Adam throws the "winning" pass and knocks Hades out, allowing Yebitsai to leave for the Upperworld with the five elements in tact, but Spider's body falls into the chasm. They saved the planet and mankind, but where is Spider? What happened to her body and her soul?
In the final scene, Yebitsai comes back months later to visit Harmony. He hands her the white egg, which is now an essential element to the earth's balance and mankind's survival. She holds the newly vibrant white egg close to her heart and hears Spider's voice saying goodbye, letting Harmony know that her grandmother's spirit of compassion is now embodied in the white egg, an essential element to balancing and harmonizing the earth. Harmony examines the egg and see Spider's image. Her spirit survived.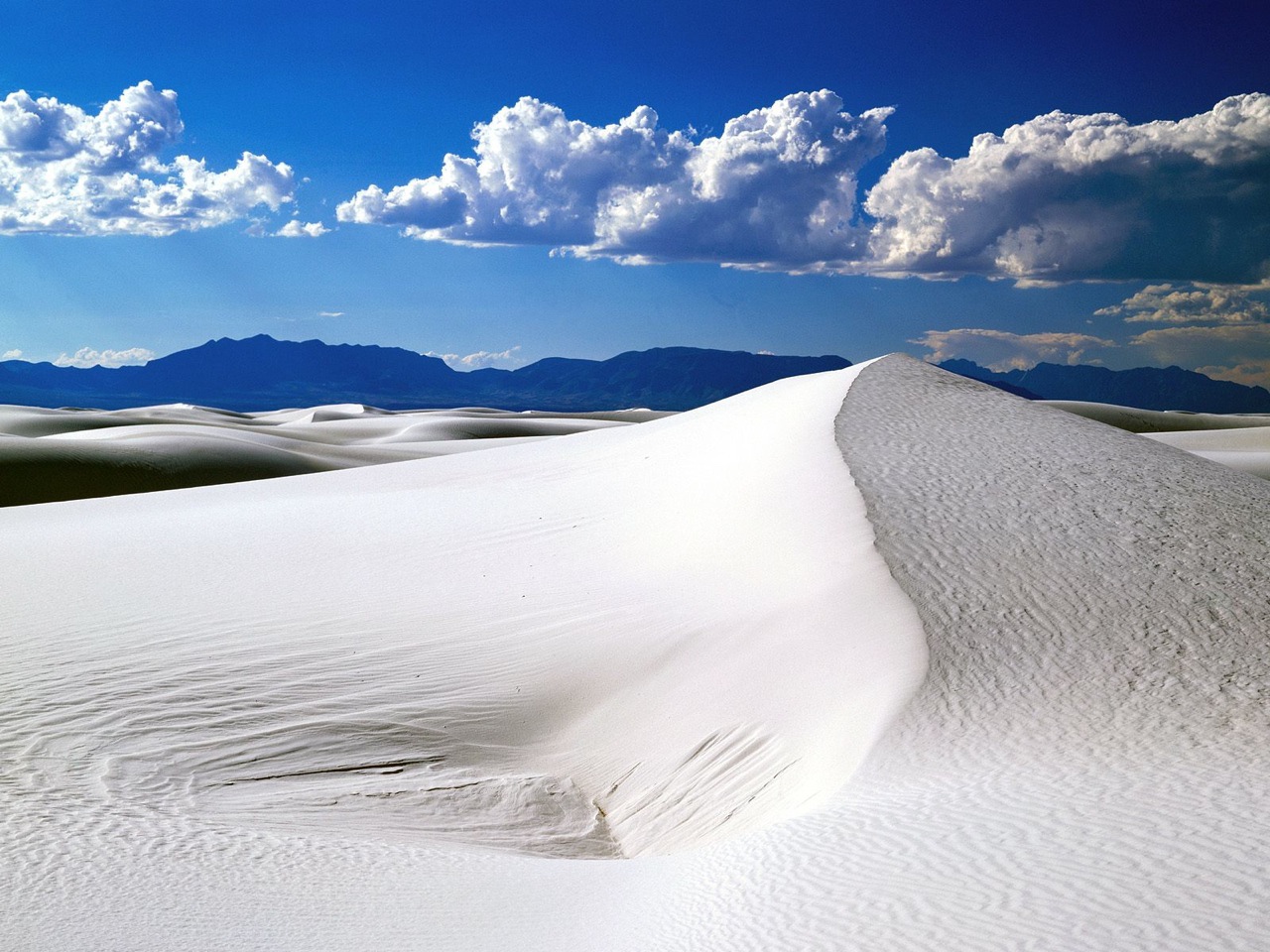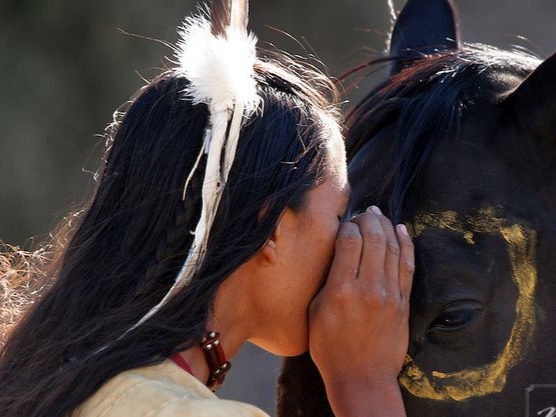 Wives Without Borders (One-Hour TV Dramedy)
GENRE: One-Hour TV comedy
TONE: The Marvelous Mrs. Mazel meets Six Feet Under
THEME: This show is about relationships and the underlying questions: How can you ever really know another person? How can you learn to trust again, especially after been betrayed or heartbroken? How well do you know yourself? How honest are you about your motivations? How do you know if the person you just fell in love with is really a murderer?
Wives Without Borders is about forgiveness. How do we forgive ourselves and others for the emotional/physical injuries we've sustained?
It's also about friendship and the endearing ways that friendships save our lives.
AWARDS: Semi-finalist, Cinematic Short Story Competition 2018 for my collection of short fiction, LOVE IS LOUDER - Wives Without Borders is in this collection.
LOGLINE: A newly heartbroken, never-been-married woman (39) poses as a psychic medium in order to meet eligible widowers with the hope of falling in love. She successfully fakes her way through conversations with her clients' dead wives, falls in love with a handsome doctor (50) whose younger, newly-deceased wife shows up in her kitchen one night and warns her that Dr. Charming killed her.
Opening Sequence: MADDIE (39 - swarthy, voluptuous, quick-witted and self-deprecating) attends at a week-long, silent meditation retreat and unleashes her inner dialogue with her demons (her mother, Gypsy (60), her ex-boyfriend, Stevie (35), and a slew of other inner critics and comedic diatribes that reside inside her psyche.
When another woman at the retreat, Sobbing Sofia is visited by a strange apparition of an older woman with a heavy Eastern European accent and Koolaid Red hair, Maddie is the only one who sees her. She "shows" Maddie odd locations where she hid her jewelry before she died unexpectedly. Maddie is sure that the week-long silence induced dormant Schizophrenia.
At the end of the week, Maddie shares this information with Sobbing Sofia who finds the jewelry. A closet psychic is born.
Maddie returns to her small town in Northern CA and discovers that her home has been ravaged by wild fires. With no job, no boyfriend, no kids, and now no home, she gives in to her mother's pleading and agrees to move back to Chicago to start over. Maybe this time she'll find her true love and build a new life.
Her mother, GYPSY a Femme Fatale (pretty, petite, Narcissistic, but with a good heart and enhanced in all the right places) has been married five times and is determined to get Maddie married before she's forty. Maddie's laid back temperament is peppered with bouts of neurosis and angst. As close as Maddie and Gypsy are, they're an odd duo.
Maddie moves back to Chicago with all her physical and personal baggage. Her former boyfriend was having an affair with another man and contracted HIV, which is one of the reasons why he refused to impregnate her.
Maddie takes over the job of a therapist who worked at a 'cosmic' bookstore without realizing that she has also worked as a psychic medium. Maddie doesn't really have this skill (or does she?), but runs with it and starts advertising with grief groups. his strategy proves lucrative and yields far better dating prospects than her recent online dating adventures.
She meets Harvey (50) , a sexy ER doctor. They chemistry between them skyrockets. She falls for him instantly. She also meets several others from his Grief Group and fakes her way through the psychic readings, becoming somewhat of a celebrity. Word spreads.
She hears strange noises in her kitchen at night and discovers the ghosts of women eating and drinking her food — Jessie (Harvey dead wife) and Pat (another patient's dead wife).
They truly are Wives Without Borders and are there for a reason - to redeem themselves and get out of spiritual detention so they can move on. Jessie warns Maddie that Harvey really killed her. Is she lying and evil or is she
The pilot script ends here.
The series has many unexpected twists and turns as Maddie tries to get to her wedding day with Harvey while unearthing new truths and old baggage.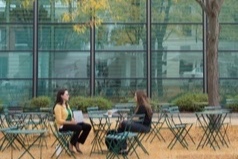 The Lucky Sperm Club (Coming of Age/Rom Com)
GENRE: Coming of Age, Romantic Comedy
TONE: 500 Days of Summer and Trading Places
THEME: How does anyone find his/her humanity in a materialist world that has great socio-economic divides.
This script parodies our celebrity-centric culture and underlines the importance of finding one's humanity as a means for coming of age. The interracial romance at the heart of The Lucky Sperm Club isn't realized until the end of the story when the protagonist learns to live in the bigger world of mankind, not just in the wealthy, privileged world that he was born into.
LOGLINE: A wealthy college kid (22) gets kicked out of his prestigious family by his heartless father and launches the first successful celebrity sperm donor bank. With the help of his compassionate tutor and love interest, Josie (22), he transforms from being a spoiled kid into a man with integrity and humanity.
EDDIE WAINWRIGHT (22) is a rebel. In a family of lawyers and investment bankers, Eddie wants to be a major league pitcher. He has the talent, but his blue-blood father, EDDIE SENIOR (58) refuses to let him go to a state school to play sports. Instead, he's required by his blue-blood family to attend the prestigious Ivy League school where all of his ancestors attended. He's furious, but has no choice since he has no real money of his own.
In one of the opening scenes, Eddie's own conception is played out in an animated "sperm party" romp and reveals that he might not actually be a biological member of this pretentious family. His aggressive "Eddie Sperm" swims like a world class athlete and moves ahead of the others in competition for the egg, while his alleged father's scrawny, unmotivated sperm lays napping on the couch. Eddie reluctantly attends the family alma mater and acts out his anger and entitlement by partying up a storm, cheating on his girlfriend, and nearly failing all of his classes. This isn't summer camp with books, he muses.
As a last ditch effort to pass his classes, he hires JOSIE EMERSON (22), a brilliant, African American woman as his tutor. Without her, he wouldn't graduate or have anyone to haver heart-to-heart conversations with when things start to change for him. Instead paying her for tutoring him, Josie instructs him to donate large sums of his family's money to her favorite charities.
Eddie falls in love with her, but she won't consider him romantically because he's too spoiled. She remains his best friend and confidante, though starts to develop feelings for him when he's disinherited and his 'real self' must emerge.
After college, he's expected to go to law school, so Josie recommends a brainy Indian guy to help tutor him for his LSATS. Eddie panics and hires the guy as his proxy instead. The day of the LSATs, they get busted for cheating. When his father finds out, he disowns him and cuts him off financially. Eddie gets kicked out of his family as he discovers that his family has its share of secrets. He soon learns some harsh truths about the world and the depth of his friendships. He realizes that Josie is his only real friend. A sub plot reveals Eddie's mother, BIANCA's infidelity, his father's sexual disinterest (or confusion), which gives rise to the question of his true paternity.
To avoid jail, Eddie's father arranges for him to get a hefty "community service" sentence instead. Eddie spends most of his time working (and often staying) at a homeless shelter. He makes friends and hatches an outrageous and ingenious plan to create the first celebrity sperm donor bank.
Utilizing his connections from his previous lifestyle and through some of his new friends' connections, Eddie secures some sought-after celebrity sperm. However, he's still having trouble turning this idea into a lucrative business, until Josie comes on board. She adds the necessary 'heart' to their efforts and creates a fundraising component. The Lucky Sperm Club launches as a "B corp" and launches into a successful business. But Josie has too much heart to just want to make money.
Eddie and Josie create a global fundraising event called, 'Sperm-a-Palooza,' which also has an entertainment component, a real-time webcast with a celebrity sperm auction and streaming music from concerts around the world. It's a huge success, raises millions, and garners some pretty high-profile sperm for their freezer.
In the end, Eddie finally gets the girl. After they return from the event, she admits that she has already fallen in love with him. He kisses her. They make love… He's elated; she's ovulating. She dashes to the freezer and helps herself to some of the 'samples' from some of the great celebrity sperm that has been donated.
The final moments harken back to the earlier animation with a wild sperm party going on in Josie's womb. This time, the Eddie sperm has some heavy-hitter celebrities to compete against as he pushes and shoves the others out of the way (accompanied by voice-overs or impersonations of the celebrities). It all comes down to him and Stevie Wonder in fierce competition for penetration of the egg. May the best man win!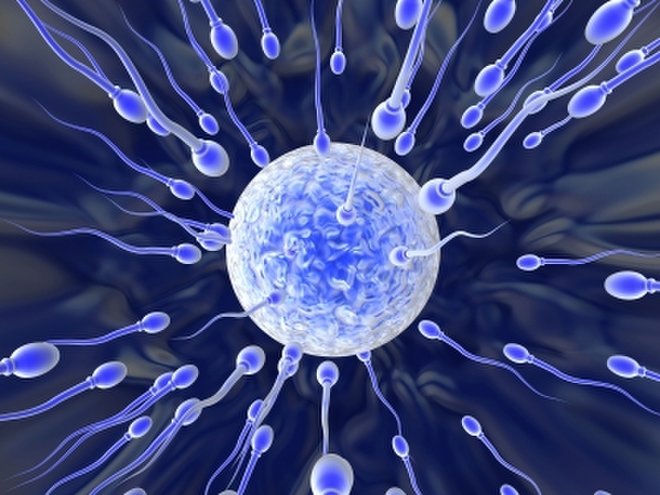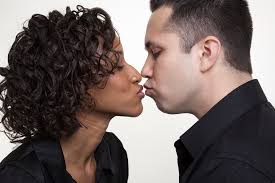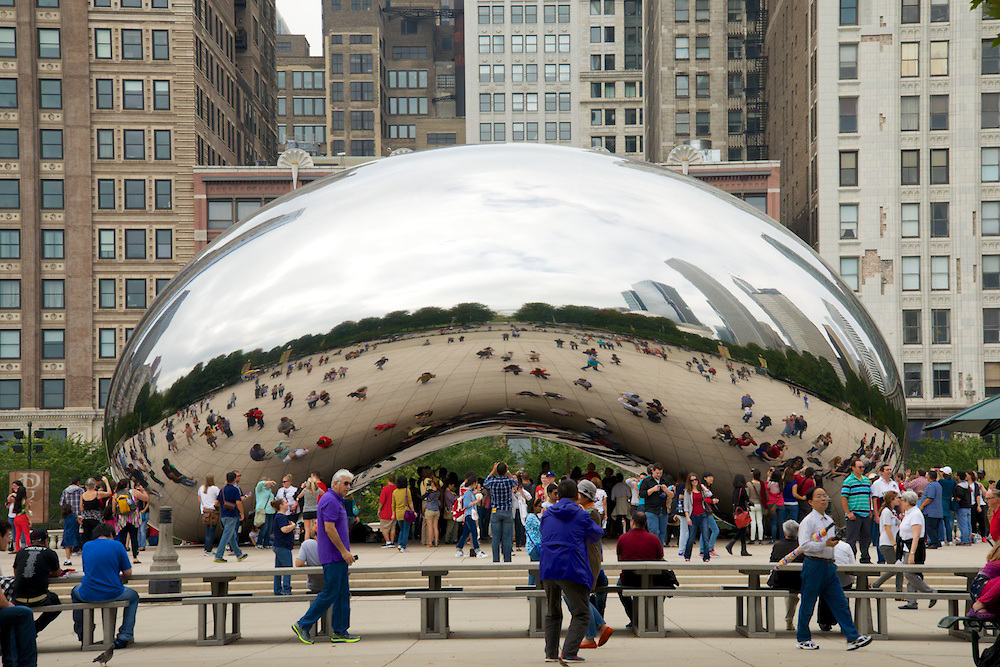 Break Open the Sky (Love Story & Supernatural Adventure)
GENRE: Drama, Adventure, and Love Story, Feature PG13
TONE: Defending Your Life meets Love, Actually
THEME: This menagerie of personalities and their web of interconnectedness illuminates how love endures and evolves on both sides of life.
As they journey to the top of a mountain with two other hopeful souls who are vying for the same two lifetimes, the four discover their connections from their previous lifetimes and reveal certain secrets that only they would know. As the defining moment approaches, the characters on both sides of life await the arrival and the departure of the two souls.
This story illuminates the ways in which people separate and reunite with open hearts, great longing, and with the hope that while our bodies may die, our love endures.
LOG LINE: Two lovers reunite in the 'Beforelife' and have one last day to spend together before one of them is reincarnated. As they journey to the top of a mountain with two other souls who are vying for the same lifetime, they discover deep connections from their past lives and reveal how their future lives might be potentially intertwined.
SYNOPSIS: The story opens as two souls swirl around an idyllic mountain setting and communicate energetically (V.O.) until they slip back into their previous bodies to take one last journey to the top of the mountain with the hope of breaking open the sky and returning to the physical world. Together once again on the spiritual side of life, the two lovers have one final day to spend together and with their separation imminent, they savor their moments together and try to devise ways to stay together.
JACK ARMSTRONG (50+) has been in love with his college sweetheart, SHELLY CAMPBELL (38) for his entire adult life. They went their separate ways after college and he has always held her in his heart. She married the wrong guy and died young, before they had the chance to grow their love to its full expression. With the promise of being together again for all eternity, he goes with her, then discovers that they'll have to create an eternal love during their one last day together, before he's reincarnated and they're inevitably separated again.
As they meet in the Beforelife and 're-suit' in the bodies, they get the first memory jolt that reminds them of their previous lives together. He gets the chance to reunite with her when he's in his mid-sixties, seconds before a fatal car accident when she comes to him in spirit form as his Guide to lead him to the other side of life. He makes the "deal" to exit his human form with the hope of a future life with her.
This soulful tale weaves between the physical and spiritual sides of life. As their stories unfold, so do the stories of the other "hopefuls" who accompany them on the spiritual side of life. Jack and Shelly are joined by GOLDIE (50, vibrant and whimsical) and MAX (70, lustful and wry).
The interconnectedness of this soul cluster becomes apparent on the physical side of life. Goldie's son MATT (30) married Jack's daughter, ANNIE (30) and they're expecting a baby. Max is the grandfather to Annie's previous step-sister, GIGI (30+) who's also expecting a baby at the same time with her partner, LIZA (26). The expecting moms cross paths before they find themselves in the hospital delivering babies together.
On the spiritual side, the three hopeful souls (Jack, Goldie, and Max) vie for their next lifetimes and must arrive together at the top of a mountain before sunrise in order to be in a position to launch their souls into the physical world. They also mist acclimate to their new bodies, reveal their secrets, confront their previous mistakes, arrive together on the journey, and reignite the pleasures of the flesh. Since Shelly has evolved to the level of a Guide, she can only accompany them. Jack and Shelly have one last day to grow their love to it's fullest and deepest expression so it will imprint on their souls and stay with them for an eternity, even after they're separated by lifetimes.
On the physical side, their loved one come together in surprising and inspiring ways. The two pregnant women, Annie and Liza take the final journey toward delivering their two babies as the four souls journey up the side of a mountain. The challenging physical journey on both sides of life illuminates some of the emotional and spiritual challenges they must overcome before they can return. Jack and Shelly prepare themselves for their physical a separation and savor their last day together.
The babies are born. The souls arrive. All of their lives are forever changed and enriched because of the journey they've taken together on both sides of life.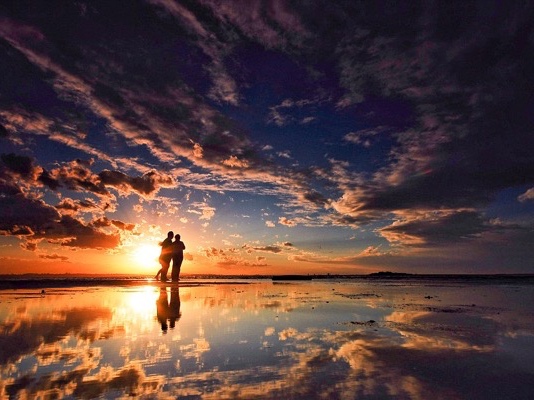 Electric Laughter (Love Story & Sci Fi Thriller)
GENRE: Psychological Thriller, Love Story
TONE: Face Off meets Presumed Innocent or The Fugitive
THEME: Only your heart knows the truth. In a world where no one is who they seem to be or claim to be, one's heart and intuition are the guiding lights.
AWARDS: Semi-Finalist, ISA FastTrack, 2015, Semi-finalist Stage 32 Screenwriting Competition 2015
LOGLINE: A brilliant scientist hires his best friend to become his public double after his electric laughter invention (a sophisticated device that triggers laughter in the brain) brings him fame, fortune, and a media frenzy, which is too much for him and ruins his life. When his best friend/double is murdered in public, he goes into hiding for five years and re-emerges to reclaim his life and reunite with the woman he loves and has always loved.
SYNOPSIS: The script opens as JOE COYOTE (40) rides in an open convertible in the St. Patrick's Day parade in Chicago when a bullet pierces his forehead. Pull back to reveal Joe (45) watching a replay of the murder of his public double and best friend, GRAHAM GOLD (40). This murder scene plays out at various intervals throughout the script, revealing new information and a different perspective each time.
Joe's invention changed the human condition and exaggerated the ability to avoid dark or challenging emotions. The wealth and fame that came with the success of his invention proved to be more than he could handle and he withdrew from life. When his best friend offered to become his public double and undergo plastic surgery so they'd look exactly alike, he reluctantly agreed.
The only other people who knew about their arrangement were STURGIS REGAN (70), his mentor and lawyer, a man of questionable integrity and immense power and wealth who tries to get Joe to plead insanity in order to save his life, but that would mean he would be committed to an asylum and never be with Angelica again. The other one was OLGA (50) the Swiss plastic surgeon who performed the transformation surgery, fell in love with Graham, and married him just before she changed his face.
After Graham gets murdered during a televised parade, Joe goes into hiding since he believes his life and Angelica's life is in danger. He emerges five years later to see her play with the Symphony, but before they can reunite up close, he's arrested for the murder of his double, a crime he didn't commit.
When we first meet Joe, he has been holed up in a brownstone in Chicago for five years, too afraid and too remorseful to leave. To alleviate his loneliness during his self-imposed exile, he created a life-size hologram of the woman he loves, ANGELICA JOHNSON (40), a gifted cellist who also has Synesthesia, a brain anomaly that fuses sight and sound. The journey begins when Joe ventures out into the world, undisguised to see Angelica perform with the Chicago Symphony Orchestra.
Angelica has a form of Synesthesia (a brain anomaly that fuses her senses of sight and sound together) and literally sees the beautiful sounds that she creates with her cello. She falls in love with Joe when she consulted him about her condition. As a brilliant neurologist and the inventor of Electric Laughter, he designed a special, sophisticated, watch-like device that triggered laughter and calm in her exceptional brain.
They fell in love quickly, but the situation was complicated because of his public double. They split up due to a misunderstanding and mistaken identity experience, an arrangement she knew nothing about until later.
During Angelica's performance, Joe and Angelica's eyes meet and they fall in love again, though she doesn't know that it's really him. Before he can reach her at intermission, he's intercepted by Sturgis. Joe is arrested, taken to jail, denied bail, and charged with Graham's murder.
Encouraged to plead, 'not guilty by reason of insanity,' Joe is pushed to the brink of sanity while in jail after he's administered an unprecedented form of torture that's administered by the very electric laughter device that he created. Instead of delivering an imperceptible jolt of electricity that triggers laughter in the brain, this version triggers dark, painful emotions like anguish, fear, and murderous rage.
Angelica comes to see him and fuels his hope for a future together, but he unravels from the torture. The exhaustive manhunt for Graham five years earlier led by Sturgis supports up the evidence against Joe as Graham's killer.
As the trial progresses, Angelica taps into her ESP ability that's an inherent trait with her Synesthesia and uncovers pieces of the truth. Graham is still alive. While Joe is pushed over the edge, Angelica finds Graham in a remote part of the Alps with his wife and kids. He returns to testify and save Joe. He provides enough evidence to arrest Sturgis for fraud and the torturous use of electric laughter. The murder scene plays out one last time as Graham explains what really happened. With an elaborate disguise, razor-sharp timing, and a hologram in the ambulance, Graham convincingly faked his own death so he could save their lives.
With Graham alive and the torture device taken off his wrist, Joe resurrects a piece of his psyche. In the final scene, Joe goes back home a free man. Instead of her hologram, the real Angelica plays her cello in his living room. They kiss, reunited at last.
A Brief Affair (Romantic Comedy & Farce)
GENRE: Rom Com, Farce
TONE: Crazy. Stupid. Love. meets When Harry Met Sally
THEME: Love happens even against our better judgement.
AWARDS: Winner of the Broad Humor Film Fest (2006) & Semi-finalist of More/Women in Film & Screenwriting Expo 2015
LOGLINE: Two underwear moguls (she's a feminist; he's a playboy) battle for the marketplace and for one another's company with technology-inspired underwear. As they revolutionize the underwear industry, she confronts and outsmarts her three evil ex-step mothers and gains control of her father's company.
SYNOPSIS: The script opens with an interplay between an art gallery opening, a raunchy nightclub/underwear store, and underwear plants getting blown up in a third world country. This sequence introduces the main characters and the tone - artsy meets adventurous, inventive meets excitable.
SYDNEY STONE (40) has always shied away from her family business because her father's three ex-wives each finagled a seat on the Board of Directors during their respective divorces. As antagonists, Cha Cha (45 - lusty kleptomaniac), Rita (55 - rambunctious lush), and Thelma, (65 - plastic surgery queen) attempt to usurp Sydney's power and block her innovative underwear inventions after she takes the reins when her father slips unexpectedly into a coma, post surgery. His new, young wife, Peaches (35) encourages her to lead in his absence and helps her figure out how to oust the undeserving trio who are the only remaining board members during a reorganization of his American-made underwear company, Stone Briefs (e.g. Hanes).
WOODY WILD (45) is in trouble. His Wild Wear factories in third-world countries are getting blown up and shut down. Cheap labor has become perilous and unconscionable. With his right hand man, DICK RICCIO (55), they make a play to merge or acquire Stone Briefs because they desperately need their American-based factories. Woody is also looking to bankroll his newest endeavor, Wild Wear Nightclubs— retail store by day, ridiculously risqué underwear nightclub by night (e.g.Victoria's Secret meets Hooters).
Set in Chicago, their first encounter sets Sydney on the offensive and sparks Woody's attraction to her. Their competitiveness heats up as both companies vie for the Innovator of the Year Award, a prestigious and lucrative prize that would secure their professional futures. This 'Battle Between Briefs' plays out in public as they each introduce some unusual, technology-driven, and action-packed new lines of underwear.
Sydney's underwear inventions are more practical, such as a bra with a mini cell phone, vibrating underwear for weight loss, and invisible heating coils for winter warmth to name a few. His underwear inventions reflect his sexy and carefree brand with items such as boxers with concealed condoms (and 'bottomless' refills), "mood" pants that change color, and bras with adjustable, inflatable breasts that substitute for plastic surgery.
They change the industry and challenge one another as they embrace technology and try to make the world a better place. The final farce culminates in Sydney Senior (newly emerged from a fake coma) and Peaches being allegedly being kidnapped while wearing Sydney's new GPS underwear. Their rescue mission becomes part of a media circus that Peaches orchestrates with her PR company to help Sydney win the innovation prize.
Sydney and Woody almost have a brief affair, then make a secret bet and wager their companies in an "all or nothing" outcome. Woody wins unfairly, and Sydney walks away, but all he ever really wanted was her. In the end, they get together, join forces, and take the underwear world by storm.
The closing scene is on the catwalk at the Wild Wear nightclub one year later with everyone dancing to his signature song, Wild Thing.
Freudian Nightmare - Supernatural Rom Com
GENRE: Dark Romantic Comedy with a supernatural element
TONE: Ghost meets American Beauty
THEME: Sigmund Freud got it wrong. As one of the intellectual giants of the last century, his theories have outlived him. While our early childhood experiences and our sexual libido may drive some of our life's decisions, he neglected to mentioned that our SOUL (and possibly our past lives) also play a big part in the motivations in our lives.
SIGMUND FREUD wants another chance at life to finish some unresolved business from his past life and has chosen RENAIA BATEMAN (40) as his future mother. She desperately wants a baby, but her world-famous psychiatrist husband, NORMAN BATEMAN (55) has secretly promised his spoiled, inappropriate daughter from his first marriage, KIMMY BATEMAN (21) that he would get a vasectomy as a birthday present to her so she won't ever have to share her father's affection with anyone else.
Sigmund follows Renaia everywhere until she finally sees him and can communicate with him. At first, she's thinks she's a schizophrenic or may be having an adverse reaction to the fertility drugs she has been secretly taking. Her co-owner at the yoga studio, ELLA (50) sees Sigmund's spirit before she does and reassures Renaia that she's not crazy.
Set in any affluent suburb outside of a big city, their lavish lifestyle gives rise to a Freudian-inspired family dysfunction. As classic Narcissists, Norman and Kimmy have little empathy for Renaia. This dark comedy celebrates the quirks of being human and explores the interplay between Freud's theory of the libido and a more profound illumination of the soul, both of which have a great impact on our behavior, our emotions, and our lives.
A series of 'Freudian nightmares' drive the plot forward, bringing Renaia and Sigmund to a climatic and revealing moment. Norman has "banked" some sperm in anticipation of his vasectomy. As she's about to get artificially inseminated with it and give Sigmund another chance to be reincarnated, Sigmund stops her and reveals Norman's infidelity with both men and women.
Sigmund professes his love for Renaia and doesn't want her forever tied to such a horrible, Narcissistic man. Sigmund forfeits his reincarnation in a gesture of his undying love.
Renaia and Norman have a confrontation. She leaves Norman. Kimmy gets her dad all to herself, but discovers that he has been having sex with his male friend, his urologist. As a classic Narcissist, she's upset that he's not attracted to women who look like her.
By leaving Norman, Renaia gives herself second chance to find happiness on her own. She leaves them all behind, arguing and miserable, and walks out.
Ella hypnotizes Renaia into a past life regression, which reveals her romance with Sigmund from their previous lifetimes. Renaia is the incarnation of his greatest love, a country girl named, Gisela Fluss. Sigmund regretted leaving her and giving into the pressure from his mother to marry someone Jewish. Renaia understands Sigmund's profound love as she re-experiences the last time they saw one another in their past lives.
Renaia married Norman because her soul longed for Sigmund, or someone like Sigmund, an Uber-Shrink. Sigmund chose Renaia as his mother so he could be close to her in this next lifetime.
The final scene takes place one year later as Renaia nurses her new baby girl and lives with a sexy, younger man (the Italian gardner). Her baby gives the 'signal' that Sigmund promised Renaia he'd give her so she'd know that it was really him. Is he truly back or does she just really miss him deep down in her soul?
American Roulette (Coming of Age Drama)
GENRE: Coming of Age Drama, PG13
TONE: Love, Simon and American History X
THEME: In the transformation from childhood to adulthood, friends can be a lifeline. The landscape of gun violence in our country has grown to immense proportions, taking innocent lives every day. This story illuminates the underlying tragedies that happen in our culture when guns are readily available.
LOG LINE: A charismatic and intelligent high school dropout (18) searches for the mother he never knew after his father goes on the lam and finally reveals her name to him. Together with his girlfriend and his three best friends, they spend an unforgettable senior year in high school, which culminates in a pseudo game of Russian Roulette on graduation night, irreparably and forever changing all of their lives
SYNOPSIS: A charismatic and intelligent high school dropout (18) searches for the mother he never knew after his father goes on the lam and reveals her name to him. Together with his girlfriend and three best friends, they spend an unforgettable senior year in high school, which culminates in a pseudo game of Russian Roulette on graduation night, forever changing all of their lives.
Set in a small town, American Roulette chronicles the lives of five teenagers during their senior year in high school as they traverse between childhood and adulthood, innocence and experience.
REX (18) is a born leader, brilliant, and resourceful. He has had to drop out of high school to support himself because his father has left (the witness protection program is alluded to). He never knew his mother who thought she gave him up for adoption, but his dad never signed the papers and raised him on his own instead. Rex is in love with ALLIE (17) a sexy, feisty girl whose mother dates the Chief of Police, an abusive drunk who has some dark history that involves Rex's father. Allie's best friend is DAISY (17), a well-meaning and privileged girl whose father, DR. SINGER serves as a mentor and role model to all of them. Rex's best friend is HUGO (19), an immigrant and not-so-smart wise guy. GRETA (18) is a big track star, an African American beauty, and one of Daisy's best friends. The story opens on graduation night with the pseudo- Russian Roulette game and the underlying tensions between them. They struggle for the gun, which goes off inadvertently. Before the outcome is revealed, the script flashes back to the beginning of their senior year.
A male buck sees his own reflection in Daisy's mirrored patio windows and charges through them, ready to battle with himself, but creates a bloody mess instead. This vision catapults a series of events: Daisy gets arrested for growing marijuana in the prairie behind her house. Rex and Hugo are haunted by some skin heads who want to buy their crop. Allie comes home one night from a romp with Rex and finds her mother beat up, naked, and handcuffed to the sink by the Police Chief. Hugo solicits Rex's tutoring help so he can graduate. Daisy gets Rex to help her to improve her college entrance scores. Greta wins all the state track competitions and gets a full scholarship with Olympic training. Rex and Allie have sex in some of the most inventive places and grow their love and intimacy throughout the year.
As their senior year winds down, Rex tracks down his birth mother in a small town not too far away. He goes there a couple of times to witnesses her from afar with her five-year-old daughter. His longing is heartbreaking. One time, Daisy accompanies him and meets his mother, who declines to see him. They both long to see each other, but don't connect for various reasons. Instead, Rex connects on a deep and heartfelt level with his friends who are his only family.
The five of them have a love for each other that endures other hardships such as Greta losing her scholarship, Allie's jealously and infidelity, and Daisy's disappointment over her parents' impending divorce. Allie gets pregnant. Rex wants to marry her and keep the baby. It's his best chance for a family and holds all his hopes for the future.
In the final moments, the Russian Roulette game plays out in its entirety. The bullet lands and kills one of them. It's Rex. He dies tragically. They all die a certain death of their innocence in that moment, forever changed, forever connected. In the final moments, Rex is reunited in spirit with his mother, running into her arms the way he witnessed her five-year-old daughter do during one of his trips, as if he was going to get to live the childhood he never had and always longed for in his heart and soul.
Wait. Here. Now. (Drama, Supernatural)
GENRE: Drama, Supernatural/Existential
TONE: reakfast Club meets Waiting for Godot
THEME: It's never too late for love. It's also never too late for redemption and finding your humanity.
This script takes place in one location, has a limited cast, and was an ISA
AWARDS: ISA FastTrack, Semi-Finalist in 2015.
LOGLINE: Five surgery patients whose procedures have gone awry find themselves in a surreal waiting room where they must collectively decide which one of them will go through the 'double doors' to death. A divorced, romantic man (50) reunites with his college sweetheart and must ultimately decide her fate and his own.
SYNOPSIS: Five hospital patients whose surgeries have gone awry find themselves in a surreal waiting room and must collectively decide which one of them will go through the 'double doors' to death. This existential, fate vs. freewill romp centers on a newly divorced, middle-aged man who reunites with his college sweetheart and must decide her fate and his own.

Two identical, 'mirrored' hospital waiting rooms set the stage for this ensemble drama as the five surgery patients in the 'surreal' waiting room and their loved ones in the 'real' waiting room connect, reflect, and wrestle with their mortality and their previous mistakes.

At the center of this story is HAL STONE (50) who has opted to celebrate his new divorce with a vasectomy. While waiting for anesthesia outside the operating room, he runs into his college sweetheart and one great love, Abby Glockenkopf (48) who's waiting for surgery for breast cancer. A spark still exists between them. He's suddenly single and she's in an unhappy marriage with an unfaithful husband. Their reunion ignites the hope that they'll get a second chance to be together.

The primary antagonist (other than Death itself) is MARIO STROZZI, a philandering, lying, and gluttonous man whose wife, ROCHELLE races him to the hospital in the middle of a heart attack. In the throes of chest pains, he tries to sneak a text to his mistress. Rochelle throws the phone out the window, which sums up their marriage. Mario is the logical choice for the Double Doors, but can only go through them by choice. This is a game of freewill and he's not flinching. His heartlessness and dark humor is revealed in his interactions with the others, then finally crescendoes when he admits that got a vasectomy years ago without his wife knowing about it because he never wanted children, even though she did. He caused her a lifetime of sadness and only told her about it after it was too late and she could not longer get pregnant.

The other two patients, BYRON (26) and Maddie (24), a brother/sister duo share a dark secret between them. She's donating a kidney to him after he destroyed both of his during a drug spree and nearly fatal over-dose with drugs that she provided for him. Their mother, JO (46) has a big chip on her shoulders and a clear favoritism for Byron. Her challenge is to reclaim her life and the heart of her family, without defining herself by her children. Byron and Maddie must come out of denial and confront their entitlement and problems with substance abuse.

In the 'real' waiting room on the flip side of life is Abby's mother, DOROTHY (70) and Abby's two young daughters, CASEY (8) and SOFIE (5) who form an unshakeable bond with Hal's colorful and kindhearted gay brother, KENNY (48). They support each other when they discover the complications of the respective surgeries and join forces to combat Abby's cold-hearted husband, ARNIE (55) when he shows up and threatens to take the girls away if Abby dies.

The hospital attendant in both waiting rooms is GABRIEL (45) an African American male with a booming-voice and a tender heart. He's got a quirky sense of humor, a no-nonsense approach, and urges the patients to decide before the time is up or risk having all of them lose their freewill, which could ruin the rest of their lives, should they even survive. This 'limbo' brings the people on both sides of life and in both waiting rooms closer together.

In the surreal waiting room, the debate heats up with questions and arguments and a fight for their lives. Gabriel offers them some advice, but urges them that time is running out. They finally decide to pull a name out of a hat. Abby selects the name and hands it to Hal to read it aloud. He recites his own name and stuffs the slip of paper in his shoe. There will be no more future left for them.

In their final time together, they discuss their past, confront their mistakes, and forgive one another. While very much in love during college, they had decided to 'experience' other people, which resulted in Hal getting another girl pregnant and marrying her out of obligation (the wife he just divorced). They had the gift of true love when they were young and the opportunity for a lifetime together, but were careless and immature. It took a lifetime for them to understand what they had and to honor that. With only moments left, the two lovers sequester themselves in a makeshift fort giving them some privacy during the remaining time they have alive together.

On the other side, in the real waiting room, Abby's husband threatens to disrupt the custody arrangement and to move away with the kids if Abby dies, even though it's not what she wants. In a heroic confrontation, Kenny frightens and manipulates him, forcing him to sign the custody papers that would give her mother, Dorothy the kids. After that, they discover their previous connection and realize that they would have been actual family, if only Hal and Abby's college romance had survived.

Back in the surreal waiting room, Gabriel arrives to escort one of them through the double doors. Hal says his final goodbyes. Just as they're about to walk through the doors, Gabriel stops and insists that Hal show them the actual name on the paper before they exit. He pulls it out and the name on the paper is not his. It's Abby's. Hal is still willing to go in her place, but in a final act of redemption, Mario does the only good deed of his life and walks through the doors with Gabriel.

One year later, Hal, Abby, Kenny, and her young daughters (Casey and Sophie) are all together, watching their college football team and celebrating their new life together.